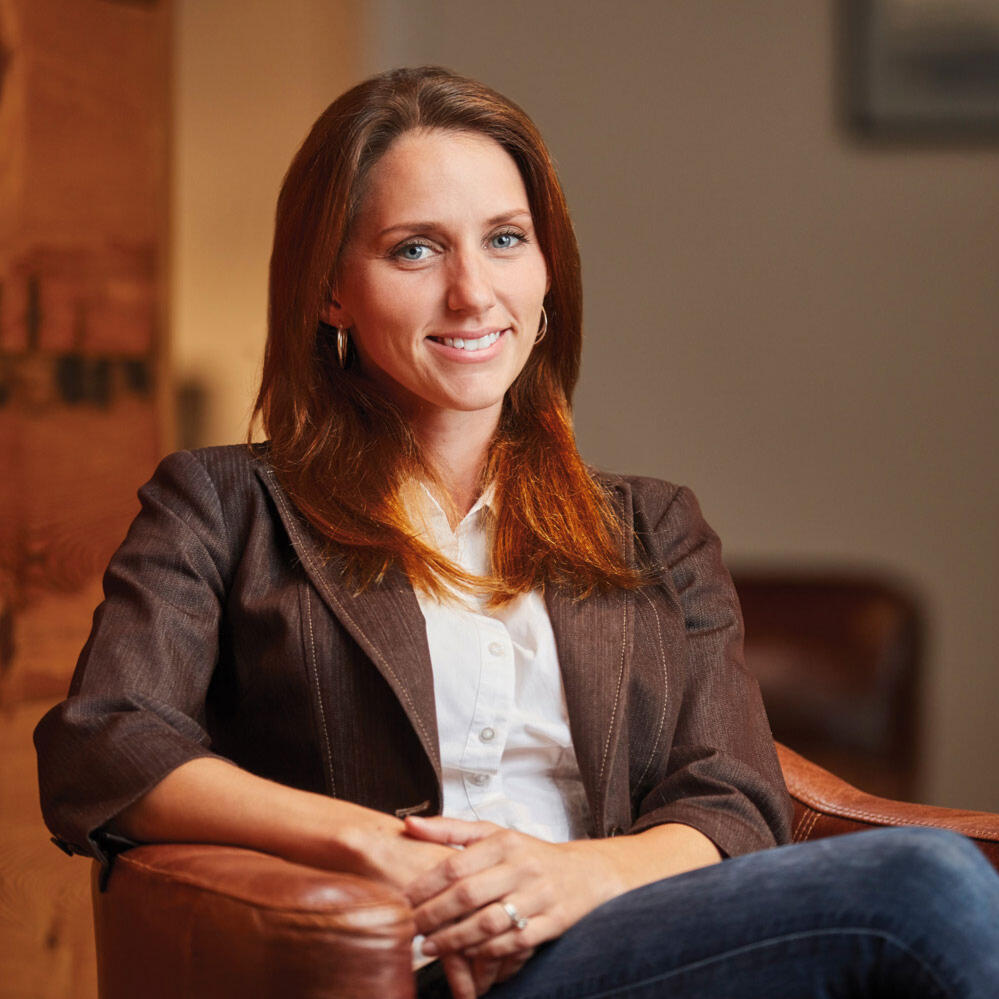 Kari Whatley, LPC
Licensed Professional Counselor
---
Congrats on looking for therapy
All of us feel stuck and discouraged at times. Anxiety, depression, and general life stresses can be overwhelming.How would it feel to like yourself more?How would it feel to wake up in a life you love, with habits that help you feel fulfilled and whole?Together, we can overcome the things that are holding you back.
I view counseling as "new skills for old problems" or "more tools for your toolbox." There really are practical solutions for dealing with life's challenges and difficult seasons. Counseling can help you find those solutions, and it can help you overcome the roadblocks that keep you from succeeding.
---
---
My Approach
My approach focuses on health for the whole person, not putting a band-aid on one or two problems. I have over ten years of experience helping clients with anxiety, trauma, communication skills, and habit transformation. I have an encouraging counseling style and use evidence-based therapy approaches tailored to your individual needs.
When you feel a desire in your life for a change, honor it!
You only get one shot at this life, and you deserve a good one! Investing in your well-being is the most important thing you can do for yourself–and the people you love. You deserve a fulfilling life with a clear path toward balance, hope, and peace. I would be honored to help you on your journey.
---
---
What is counseling like?
It's like having someone on your team, cheering you on toward what you are hoping to overcome, heal, change, or grow. I find out about you and what's important to you, what holds you back, and what you would like your life to look like. Here's a little about my approach:
I'll see the best in you.
I already like you right now, exactly where you are, and truly believe that with the right tools and support, you can do anything. We all have things about ourselves we would prefer others not to see. The things that scare or overwhelm us. Experiences we have had, things we have done, or that have been done to us, that can be difficult to acknowledge. When you work with me, I'll support you through it all. I'm on your team.
It's a no-judgment high grace environment.
The goal is not to focus on what is "wrong" with you. I don't think there is anything wrong with you. Even if you have very specific struggles, you are responding to life in a way that has helped you meet your needs. Part of my job is helping you find ways to meet your needs and wants in the healthiest way possible.The best gift you can give your family, and the best gift you can give yourself, is a healthy version of you.Helping people figure out what that looks like in their own lives, and how to get where they would like to go, is an absolute privilege, and I'd find a tremendous amount of joy in helping you.
It's all about you.
There is no agenda but your agenda. This is all about you feeling the way you want to feel and being whom you want to be. It's that simple. I listen closely to what you are hoping for, and like a good chef, I help identify what ingredients you might need more or less of for a life that tastes delicious.There will be no cookie-cutter approach to you or your problems. I won't put you in a box. I know that you and your life are infinitely complex. I won't pretend to understand all your experiences or struggles. I believe that you are the expert on you. My goal is simply to help you get out of your own way. What I can do is help empower you to make your own changes, by tapping into the parts of you that want what's lifegiving for yourself.
I've been fascinated by human transformation and healing for as long as I can remember. When it comes to helpful strategies, I have an arsenal. This means that when it comes to listening to you, I'm fully present with what is important to you, and I guarantee you'll have a strategy that will work for you. If strategy one is not the perfect fit, we'll find what feels right to you. You are unique, and the solutions that work for you will be unique too.
I'll push you (with a smile).
I'm never going to be nice to you at the expense of your own growth or healing. I value your time and mine, so expect to be appropriately encouraged (ahem, pushed) to take the steps you need to get where you want to be. Part of counseling is helping you see things from a different perspective so that you don't end up repeating the things that sabotage your success. I'm a straight shooter and want to protect you from analysis paralysis. The past is important, but the present is where you live, and I want to help make the present good for you "right now" while respecting the journey that got you where you are today.
---
---
Things I help people with
I have helped people with all levels of anxiety. Your anxiety may be as complex as feeling too anxious to drive or leave the house, or as primal as worrying about your children or family 24/7.If you find yourself saying or thinking things like below, I have just the right tools to help you overcome your anxiety.
I can never relax.
Was that thing I said weird?
I'm not sure people really like me.
I always feel like I'm going to fail.
Something bad is going to happen.
I wonder if they're mad at me.
I can't trust anyone.
Impending doom is always near.
I should have done more.
---
---
What my past clients say.
A.L.
Nov 27, 2021
It was my first time doing any sort of counseling and Kari made it an absolutely wonderful and positive experience. She really helped me to understand and pinpoint the root of my issues and gave practical advice and tools on how to better myself and reach my goals. Kari made me feel very comfortable talking about anything, and always displayed a positive, but a reasonable outlook on life. Thank you for your help, Kari! Your friendly and approachable nature was truly appreciated and inspiring.
M.A.
Feb 5, 2018
Kari is wonderful! She is very caring and helpful. She helped me learn new and useful tools to cope with anxiety and never judged me for anything. She is very easy to talk to and provided some great insight.
J.E.
Jun 15, 2021
I have been "seeing" Kari for over a year now. I can honestly say she has truly helped me in many areas of my life with how I approach things at work and home. Even friends and family have commented about how I seem different. I look forward to my weekly talks with her.
D.A.
Feb 1, 2018
Kari is a dedicated, patient, gentle, insightful, and compassionate counselor. I couldn't have asked for someone better to talk about things I'm going through. At every turn, she was there for me. She always responded quickly to my messages with insight and compassion. Her personality also shines through, so you're not just talking to some bland, indifferent counselor, but a genuinely honest, graceful, respectful, and fun individual. I would recommend her to my nearest and dearest as I've grown to trust her professionally and personally.
P.A.
May 12, 2020
Kari is warm and kind! She really listens and makes you feel so comfortable right from the start. The tools she offers are both practical and effective which makes even the seemingly impossible -doable! After just a few sessions I really noticed a change and I am so thankful to her!
Previous
Next
---
---
Book a Session
You might be feeling cautious about making this investment in yourself. I totally understand that. I'm so confident you will find sessions helpful, that if after 4 sessions you are not seeing improvements in the areas you were hoping for, I will provide a full refund. This is a risk-free chance to invest in yourself.
Investment in yourself: $150 a session.
I would love to work with you. Contact me for a 15-minute consultation, and we can see if working together would be a good fit.
---
Copyright © 2022 Kari Whatley. All rights reserved.